Academics is one of the four pillars of Barkada. Some programs and events that fall under academics is the KKAA Mentorship Program and P-Grad (Pilipino Graduation). In addition, the academics pillar also has the Jay-Radaza Scholarship, in which Barkada members are able to apply and win the scholarship.
Look out for:
– KKAA Mentorship Program
– KKAA Mixer
– KKAA Week
– Alumni Panel
– Fundraisers
– Jay Radaza Scholarship
– P-Grad Night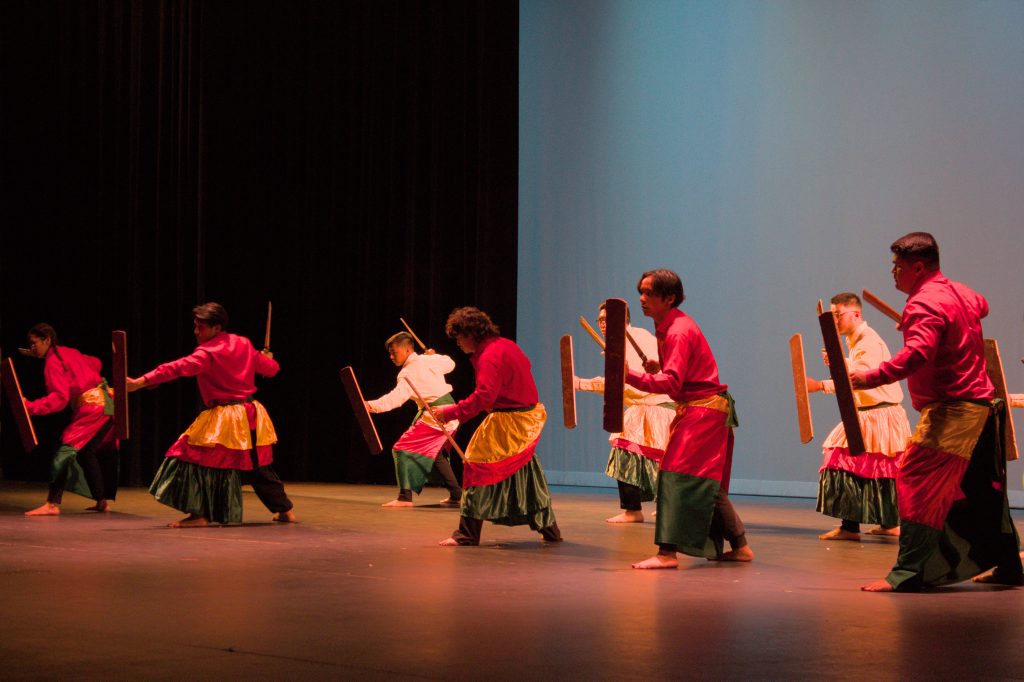 The Culture pillar helps members learn about the Pilipinx American Culture. It is important to share culture (past and present) through culture corners and workshops throughout the year and during Pilipinx American History Month. A program that fall under culture is the Pilipinx American Culture Night.
Look out for:
– PACN
– PAHM
– Culture Corners
– Culture Crafts
– Folklore Fridays
The Social Pillar is dedicated to creating a fun, safe, and inclusive environment within Barkada to build a strong community between its members. Through a variety of different experiences and events, we emphasize the creations of new bonds and friendships that last for years to come.
Look out for:
– Barkada Beach Day
– Friendship Games
– Filipinx Thanksgiving
– Stargazing Social
– EOTY
– And more!
The Athletics Pillar is about preserving and upholding the well-being of Barkada and its members, physically and mentally. The pillar seeks to look after its members and promote health and prosperity through events related to athletics.
Look out for:
– BRIC Buddies
– ASI Intramural Sports