About Barkada
Barkada is a group of people whose aim is to promote recognition and better understanding of the Pilipino culture at the California State Polytechnic University of Pomona Campus and the surrounding community.
We intend to achieve our aim through: (1) Promoting the Pilipino Culture through various media (2) Social interaction among members, the campus community, other educational institutions, and the community at large (3) The encouragement of achievement in academics (4) Athletic participation in the Cal Poly campus and wherever the challenge arises (5) Exchanges of ideas with people of all national backgrounds
Academics

Culture

Athletics

Social
Latest news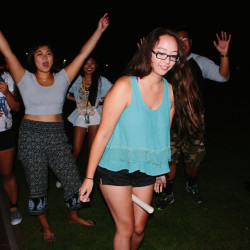 Thanks guys for coming out to our Friendship Games Info Night!. If you could not make it yesterday thanks okay! We will be going over all the games and chants again next week at Hype Nights which Monday-Friday next week at 6pm.
This upcoming Thursday, October 1st will be Cal Poly Pomona Barkada's First General Meeting. It will be held at the Bronco Commons (the stage right in front of the BRIC) from 6pm to 8pm. Come out and experience what Barkada has to offer. We will be having performances from out Cultural Dance Troupe, P-Notes, and much more! Hope to see you there!
It's that time of the year again. Fill out your membership and officially join Barkada. By becoming a member, you can participate in all Barkada events such as the Kuya/Ate/Ading Program, Friendship Games, and Pilipino American Culture Night. You also get a free T-shirt! Membership is just $25. Just print out a form and turn in to any Eboard. cash and venmo are accepted.
Previous
Next